Deep Wavy Hair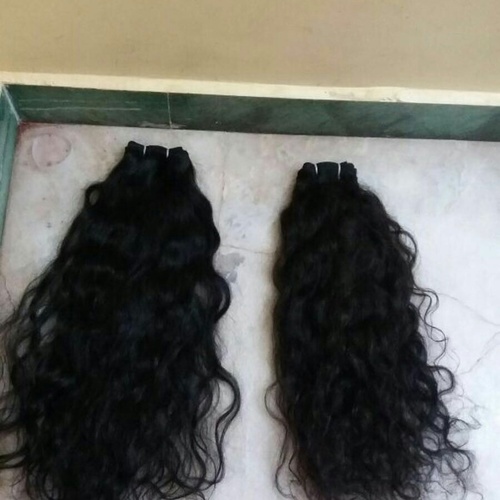 Deep Wavy Hair
Price And Quantity
Product Specifications
Product Description
The term "deep wavy hair" refers to a certain hair texture that has waves that are more distinct and dramatic than those present in regular wavy hair. These waves are frequently larger, more pronounced, and textured. Between straight and curly hair, deep wavy hair provides a natural, voluminous appearance with distinct waves that enhance the overall texture and body of the hair. It is possible to style this hair type in a variety of ways, from straightening it for a smoother appearance to accentuating the waves for a more textured look.
FAQs of Deep Wavy Hair
Q: What is deep wavy hair?
A: Deep wavy hair is a type of textured hair that is characterized by deep, well-defined waves in the hair. It falls between straight hair and curly hair on the texture scale, offering a naturally wavy and voluminous look.
Q: How is deep wavy hair different from other hair textures?
A: Deep wavy hair differs from straight hair by having waves and curls along its length. It is less curly than curly hair but has more pronounced waves compared to body wave hair. Deep wavy hair strikes a balance between elegance and texture.
Q: Can I achieve deep wavy hair if my natural hair is straight or curly?
A: Yes, you can achieve deep wavy hair even if your natural hair is straight or curly. You can use heat styling tools such as curling irons or flat irons to create deep waves. Alternatively, hair extensions or wigs with a deep wavy texture can give you this look instantly.
Q: How do I care for and maintain deep wavy hair?
A: To care for and maintain deep wavy hair, use sulfate-free shampoos and conditioners to prevent hair from becoming dry and frizzy. Gently detangle the waves with a wide-tooth comb or your fingers. Avoid excessive heat styling to preserve the natural wave pattern and prevent damage.
Q: Can deep wavy hair be straightened or curled to achieve different looks?
A: Yes, deep wavy hair can be straightened for a sleek look or curled for a different style using heat styling tools such as flat irons or curling irons. Always use heat protective products to minimize heat damage and maintain hair quality.